Best Exercise at Home Routines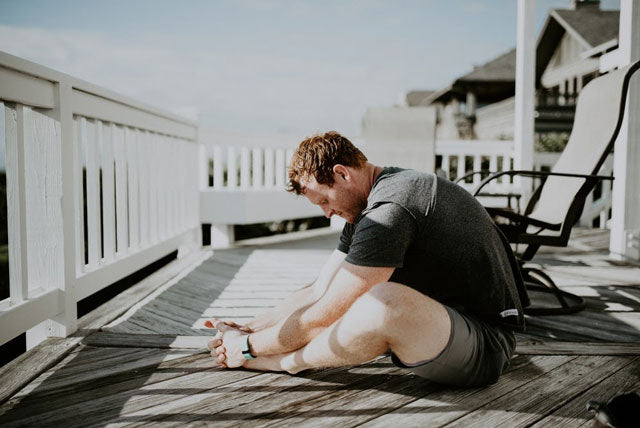 As increasing numbers of us are cooped up at home, exercise becomes more of a challenge! Although taking walks and other outdoor activities are still allowed in many places, as long as social distancing is observed, some days, you just don't want to go outside. That doesn't mean you can't be active, though. There are many options for you to exercise at home, no equipment necessary! Our home gym exercises focus on isometric workouts that use bodyweight to get your heart pumping. Read on for at-home exercise routines that are challenging enough to help you get in shape.
Warm-Up
Before starting any at-home exercise routine, you should make sure you're warmed up to avoid injuring yourself. Your warm-up should be about 10 minutes long and can consist of many different options. Our top recommendations include:
Walking briskly
Jogging in place
Half jacks and chest expansions
Butt kicks, toe touches, and arm circles
Choose any combination of light exercises that get your blood pumping and activate the muscles throughout your entire body before getting into more strenuous home gym exercises.
Beginner
This at-home exercise routine is for people who haven't worked out in a while and want to start off a little easier. After your warmup, you should make sure you have a chair and a wall handy. Use the chair for your squats and the wall for your push-ups.
Chair Squats
Lunges
Low Back Extensions
Wall Push-ups
Crunches
Intermediate
Another at-home exercise series you can do with no equipment, this one provides a little more of a challenge, as you have no support from the chair or the wall. We're also introducing more dynamic movement in the jumping lunges.
Traditional Squats
Jumping Lunges
Push-ups
Russian Twist
Plank
Advanced
If you're looking for something a little more challenging, this at-home exercise routine should satisfy you. Push yourself with tons of explosive movement and high-intensity combinations.
One Leg Squats
Box Jump
Burpees
Clap Push-ups
Jackknife
Sets & Reps
The amount of repetitions and sets you decide to complete for each exercise is another element that allows you to control how easy or challenging you make your home workout. To start, you should aim for three sets of every exercise with 10-15 repetitions in each set. You can choose more repetitions per set or more sets per exercise to personalize your at-home exercise routine.
You may also consider adding dumbbells or weights if you have them to help you build stamina and muscle much faster. The easiest place to add extra weights is the squat and lunge sets.
Workouts & Detox
Working out has a lot of positive benefits that could help balance you during the detox period. Whether you're starting a new lifestyle by kicking your cannabis habit or you want to reset your tolerance with Green Gone Detox, a workout regimen that you can do at home is always a good idea. Exercising improves your mood, helps you regulate your sleeping schedule, and strengthens your lungs and heart — all good supplements to our herbal detox blend. Add an at-home exercise routine to your daily activities and experience the difference.
---
---
← Older Post Newer Post →