Ingredient Spotlight: Horsetail Benefits for THC Detox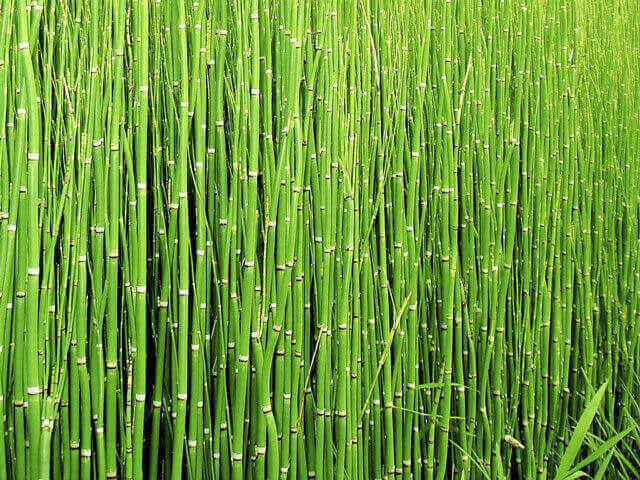 The horsetail plant, also known as equisetum arvense L., has been known for its beneficial medicinal properties for years. A common diuretic, many detoxes contain horsetail to support efficient kidney function. In addition to its detoxifying characteristics, other horsetail benefits include cell regeneration that can improve the health of your skin, hair, and nails. Learn more about why we included horsetail in our powerful detox formula today.
1. Diuretic Benefits
The main reason we included horsetail in our detoxes is its diuretic properties. People with kidney stones and urinary tract infections often use it to help them increase their urine output and decrease inflammation in their bodies. When we combine it with the other ingredients in our herbal blend — including St. John's Wort and Sodium Bicarbonate — the main horsetail benefit is that it safely flushes THC out of your system, preventing it from getting reabsorbed into your body.
2. Gentle Depurative
A depurative is an herb that is considered to have purifying or detoxifying effects on your body. To get the full health benefits of horsetail, it is best combined with other medicinal plants like nettle, dandelion, white willow, or psyllium husk — the last two plants are included in our own herbal blend. Some natural detox companies recommend taking horsetail for a whole month, but we combine it with other powerful ingredients to increase its potency. Depending on which detox kit you choose, you receive enough doses of our herbal blend for two, five, or ten days of detox.
3. Stronger Skin & Nails
The regenerative horsetail benefits can mostly be observed in the condition of your skin, hair, and nails. While this isn't the main goal of our horsetail detox, it is a nice side effect to experience if you choose one of our longer-term detox kits.
The cell regeneration process works because of an increase of silicon and collagen in your body. Silicon and collagen both help to maintain and heal the connective tissues in your body, ensuring they regrow healthy, new cells on a regular basis.
4. Weight Loss
Through its cleansing benefits, horsetail has been known to prevent and eliminate cellulite and help you lose weight. Fighting other toxins in your body in addition to THC, you may find that the scale drops down a few numbers while taking horsetail regularly.
Horsetail From Green Gone Detox
Many of the horsetail health benefits you can enjoy only come from long and regular exposure to this herb. At Green Gone Detox, we focus on how it can help you in the short term to flush THC from your body quickly and efficiently. Whether you're looking to reset your tolerance or stop using THC completely, horsetail is a crucial ingredient in our detox products.
Learn more about the advantages of detox today when you explore our blog and shop our products!
---
---
← Older Post Newer Post →