7 Healthy Dessert Alternatives for the Holidays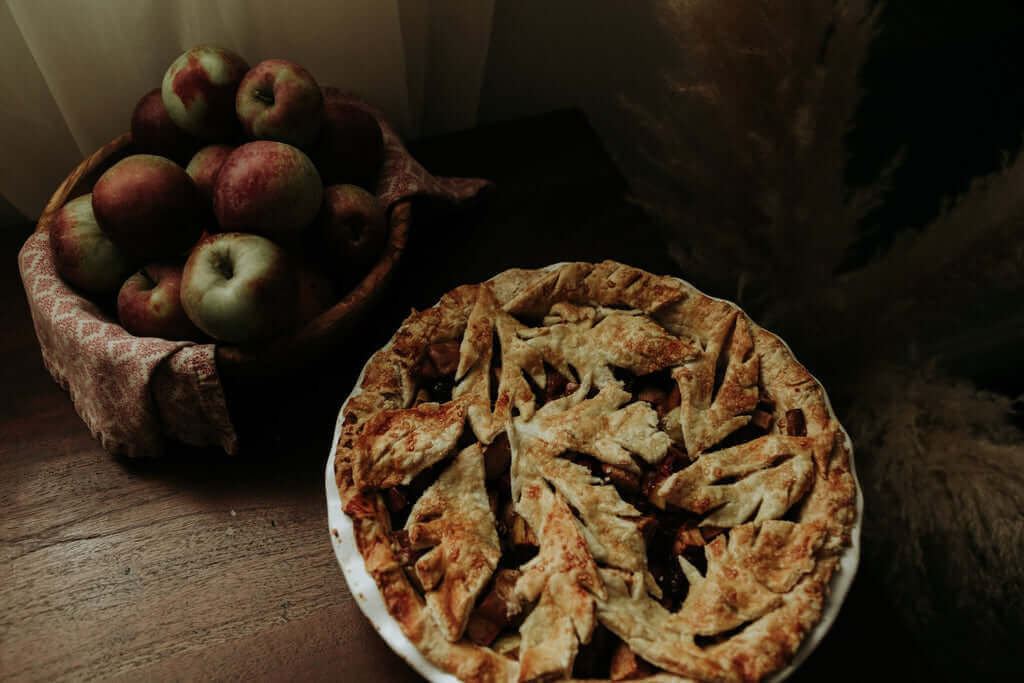 With the holidays around the corner, it's easy to let your healthy habits go – telling yourself you'll pick them up when New Year's resolutions are here. But what if you didn't have to choose between delicious foods and a healthy diet? At Green Gone Detox, we've got a list of the best healthy dessert alternatives that your whole family won't mind eating this holiday season! Check out our favorite healthy holiday desserts here and skip out on the apple pie and marshmallow yams without any regrets!
1. Fruit Crisps
Instead of baking an entire pie, skip out on that carbohydrate-rich flour and extra sugar when you make fruit crisps. Using oats, almond flour, and an alternative sweetener (like monk fruit), you can create a crust that's much healthier than the traditional one. While you might love apple pie, we recommend trying your fruit crisps with everything from a triple berry mix (a superfood dream) to a peach cobbler-style creation. These tasty options are just as good, but you'll still have to resist having this dessert alternative a la mode!
2. Apple Crumble
We know, we know, apple pie is a must-have part of the holiday season. But if fruit crisps with almond flour just aren't cutting it, you can try an apple crumble as your healthy dessert alternative. Even better, this recipe is made in a slow cooker, so you can work on other parts of the meal while it bakes.
Throw your apples, whole grain oats, pecans, flaxseed, and gingerbread spices into the slow cooker and let it bake until everything is ultra-soft and delicious. Because this dessert is so low in added sugars, you can treat yourself with a bit of crunchy granola and a spoonful of whipped cream on top. If you want to keep it healthy, consider a helping of Greek yogurt to add an extra hint of creamy sweetness.
3. Keto Pumpkin Pie
Pumpkin pie is a classic choice for many Thanksgiving meals, but it can be full of carbs and sugars that slow you down and bloat you up. It's also high in bad fats that can put a stop to a fast-moving metabolism and wreck your healthy diet.
For this recipe, you'll be using almond and coconut flour in the crust and pure pumpkin puree with coconut cream for the filling. Don't use that pre-canned pumpkin pie filling because it's full of extra sugar and preservatives. With some pumpkin pie spices, cinnamon, and monk fruit sweetener, nobody in your family will be able to tell the difference between the real thing and this healthy dessert alternative!
4. Dark Chocolate Fruit
Chocolate and candy are a staple of the holiday season. They sit out on the dining table or in the living room, and everyone snags a few as snacks throughout the day. Keep these candy temptations to a minimum when you create your own dessert alternative from scratch with chocolate-dipped fruits.
Our go-to for this healthy holiday dessert is strawberries, but you can use blueberries, pomegranate seeds, bananas, and more. Check what's in season at your store and pick up a few different options to create an entire platter. While you're at the store, you should also pick up some dark chocolate for melting and coconut oil to mix in for a creamy chocolate blend. Top your creation with nuts for an extra burst of healthy goodness!
5. Baked Pears
Who says you need a crust to enjoy your baked fruits? Not us! Try a unique healthy dessert alternative when you smother some pears in a light blend of cinnamon and sugar before popping them in the oven. Once baked, you can top them with yogurt, granola, whipped cream, or nothing at all. Minimal added sugar and toppings make this a healthy holiday dessert that's just as warm and comforting as apple pie – without the sugar coma!
6. Avocado Chocolate Mousse
With just six ingredients and five minutes of your time, you can make this healthy dessert alternative that will have everyone begging for more. Traditional chocolate mousse contains a ton of sugar, as well as heavy whipping cream and other fatty additions that aren't too good for you. This recipe contains just two avocados, a quarter cup of cocoa powder, four teaspoons of honey, one teaspoon of vanilla extract, half a teaspoon of espresso powder, and a pinch of salt.
Simply blend all the ingredients together and enjoy! You can also top this mousse with a touch of whipped cream for a little indulgence that won't ruin your detox diet.
7. Ginger Banana Bread
Who doesn't love a good banana bread during the holiday season? It's a great comfort food that works as well for breakfast as it does for dessert. Unfortunately, true banana bread has a lot of hidden sugars and carbs that won't do your waistline any favors. Substitute your white flour for whole wheat or almond flour and gingerbread spices for some of the sugar to make this a healthy dessert alternative. We also like to swap out butter for coconut oil and add tahini for its extra nutrients. Now you have a bread that tastes delicious and keeps you healthy through the holidays!
Experiment in Advance
While we love all these dessert alternatives, we know that not everyone has the same tastebuds. Before presenting one at the next family dinner, we recommend experimenting in advance to ensure you choose the one that tastes best to you! Try one dessert a week without feeling guilty because these healthy dessert alternatives are all great options that will fit into anyone's holistic lifestyle.
---
---
← Older Post Newer Post →