Prepare to Re-Enter the Workforce with Green Gone Detox Kits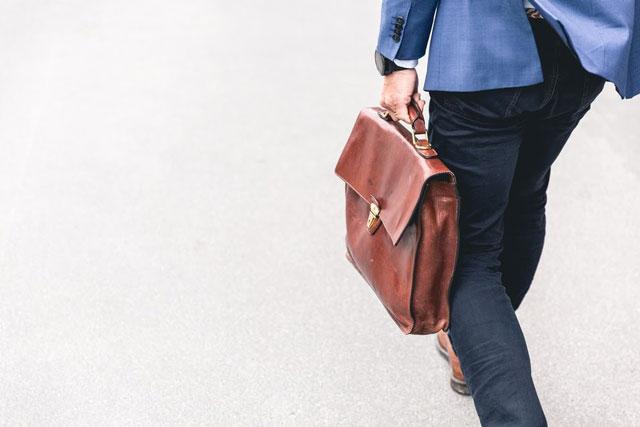 While cannabis is decriminalized and legal to use, medicinally or otherwise, in over 40 American states, you may still have to submit to a drug test when starting a new job. This is especially common in industries where job responsibilities include the operation of heavy machinery or work environments where being under the influence is not recommended. To prepare yourself to re-enter the workforce in a position that requires these types of tasks, you should consider what a potential job drug screening could mean for your future employment.
If you're looking for a detox solution to prepare you for a job drug test, learn more about  Green Gone Detox kits, how they work, their benefits, and how you can use them.
What is a Green Gone Detox Kit?
The kits from Green Gone Detox contain an all-natural, patented herbal blend developed by pharmacists to help your body clear THC out of your system quickly and safely. Depending on how heavily you use and how much time you have before a job drug test, you can opt between a number of products that range between a two-day and ten-day detox program. Try using our THC detox calculator to discover which solution is best for you.
Each of the Green Gone kits come with your pharmacist-designed detox supplement, medical grade THC test strips that help you confirm your readiness for marijuana drug testing, and detailed detox instructions. Our kits are not effective for THC hair tests — only for urine tests.
How It Works
Many existing products rely on masking agents to help hide the appearance of THC in some tests. However, even if successful, there's still a significant risk for the detection of irregularities due to color, pH level, or other factors being recognized as outside of the normal range. 
Rather than simply masking the presence of THC in the body, the Green Gone Detox kits actively improve your body's natural ability to flush it from your system. They help you prepare for job drug tests for your future employment with five all-natural ingredients that support healthy liver and kidney function to remove THC components from your body as quickly as possible. Our formulation includes St. John's Wort, White Willow Extract, Sodium Bicarb, Psyllium Husk, and Horsetail Extract to provide you a vegan-friendly, environmentally-conscious way to boost your body's purifying functions.
You can easily track your progress prior to any marijuana drug testing with the included THC test strips. We recommend using the test strips at least 24 hours after your last dose in the detox kit to allow for your body to complete the full detox cycle. Testing before that time may result in a false positive result, as the THC potency in your body is close, or equal to the 50ng/mL testing limit of the test strips.
Green Gone is unlikely to show on job drug tests. Our kits contain natural, non-steroidal anti-inflammatory derivatives, which can cause a false positive – but only if enough is present in your system. As such, we strongly recommend completing your last dose at least 12 hours before testing yourself. We've designed our formula to have NSAID components that only stay in your system for a few hours to avoid false positives, so you can rest assured prior to any drug test for a possible job.
A Better Way to Detox
When preparing for a job drug test, you want results without sacrificing your health. Green Gone Detox kits were specially designed to work in conjunction with your body's natural elimination processes, helping the speed and efficiency in which it clears THC metabolites from your system. No tricks, chemical masking agents with Green Gone, or complicated processes that may not work if they aren't closely timed to your potential marijuana drug testing – just a daily detox regimen for two, five, or ten days.
How Long Does it Last?
Since the Green Gone Detox kits are designed to work with your body to eliminate THC from your system, how long your results last is up to you! As long as you abstain from using cannabis, you're unlikely to test positive on any job drug test because the kit has naturally eliminated the THC and cannabinoids from your system permanently.
What are the Benefits?
Besides helping you pass marijuana drug testing, the detox facilitated by our test kits offers other important benefits, including:
Saving money
Sharper thinking
Lower suicide risk
Ability to travel more
Detoxing from THC helps improve your health in numerous ways. Without THC clogging your system, you may lose weight, enjoy clearer skin, and lower your risk of suffering from weight-related diseases.
Get the Most Out of Your Kit
Using our kits doesn't mean you can continue using cannabis products and pass any job drug test — they require a shift in lifestyle that will eventually allow you to re-enter the workforce feeling completely refreshed. Some of the dietary and daily habits you may need to change include:
Avoiding secondhand cannabis exposure
Increasing fiber intake by 25-30g per day
Reducing carbohydrate intake to < 50g per day
Starting a basic exercise regimen
Abstaining from alcohol and other drugs
Drinking 6-8 cups of water daily
Cutting down on highly acidic drinks (beer, fruit juice, soda)
Personal variables such as age, weight, diet, and exercise can all impact the effectiveness of your detox kit. For the best results, be sure to follow the kit's detailed instructions and recommendations carefully.
Confidently Detox with a Green Gone Kit
Ready to detox for your job drug test? With a pharmacist-designed blend of five all-natural ingredients, you can confidently detox with Green Gone kits. Get your two-day, five-day, or ten-day kit from our selection today and enjoy free priority mail shipping on your order! Trust Green Gone Detox to help you re-enter the workforce with a healthier way to detox. For more information about our products or their effectiveness for marijuana drug testing, please feel free to reach out to our supportive customer service team.
---
---
← Older Post Newer Post →