Best THC Detox Kit: Green Gone Detox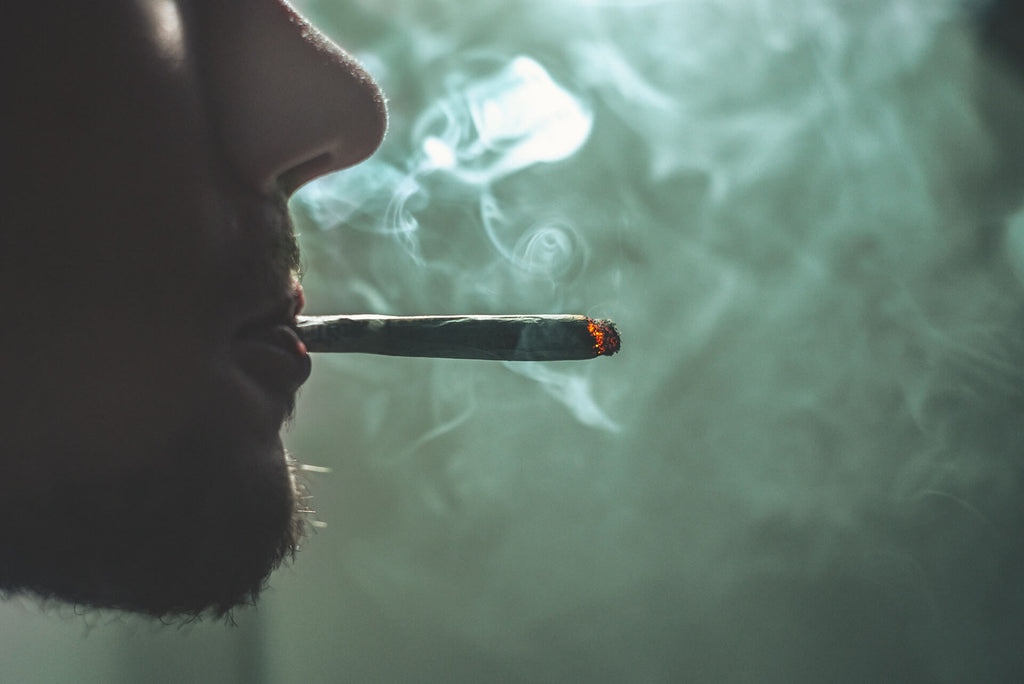 Are you looking for an effective detox kit? Then your best choice is Green Gone Detox. Our products don't just mask the THC in your system; we help eliminate it permanently.
Unlike other brands, we offer 2, 5, and 10-day kits that are designed to suit people's different detox needs and timeframes. So if you're wondering which product is perfect for you, here's the lowdown on our detox sets:
Product
Best THC detox kit for…
Benefits
2-Day THC Detox Kit (5 THC Test Strips Included)
Single or infrequent users (2-3 times a month)

Prepare you for a potential marijuana drug test
Cleanse your body of THC and other toxins
Reduce your THC tolerance

Prepare you for a competition or sporting event

Assist you in kicking the habit
Promote general health

5-Day THC Detox Kit (5 THC Test Strips Included)
Moderate cannabis users (2-3 times a week)
10-Day THC Detox Kit (5 THC Test Strips Included)
Daily cannabis users (either through dabbing, vaping, or eating edibles)
2-Day THC Detox Kit (5 THC Test Strips Included)
If you used cannabis once, or if you're an infrequent cannabis user (meaning you use THC 2 to 3 times a month) then our 2-day THC detox kit is your best option. It can help cleanse your system and reduce your THC tolerance in a quick 48 hours.
This complete kit comes with a 2-day supply of detox supplements. All you need to do is ingest four capsules three times a day for two days. It also comes with five medical-grade urine THC test strips, which you can use to check the THC levels in your system. We even conveniently include easy-to-understand, comprehensive instructions in each kit that details to make your detox effective.
5-Day THC Detox Kit
If you use cannabis moderately (2 to 3 times a week), then our 5-Day Detox is the best THC detox kit for you. Our 5-day kit comes with a total of 60 vegan capsules containing all-natural supplements which are pharmacist-designed to naturally enhance your body's own ability to process and remove THC.
In addition to helping you pass a possible drug test, our 5-day kit is great for those who want to quit permanently or just want to take a tolerance break. By combining a tolerance break with a THC detox, you'll lower your tolerance even further than it would be otherwise, and when you decide to smoke again, you'll find that you need to smoke less and less often to enjoy the same experience, which can lead to more fulfilling smoke sessions and saving money on marijuana products.
10-Day THC Detox Kit
If you smoke multiple times a day or are trying to cut your cannabis use and be healthier overall, then our 10-day kit is your  best THC detox option. After all, it was created with daily, heavy cannabis users in mind. This makes the 10-day kit an excellent choice for those who are perhaps looking to either quit entirely or simply trying to reset so they can cut back on their regular use.
Whether you dab or vape, our kit can help you get rid of the high THC levels in your system. Just take four capsules three times a day for ten days and let our effective detox supplements do most of the work. After you have completed your regimen, you can go ahead and check your THC levels with the five medical-grade strips included in the kit.
Tip: If you're still not sure as to which product to use, make sure to use our special THC detox calculator. Just put in your age, gender, height, weight, and other particulars, and we'll give you the best THC detox recommendation based on these.
What's in a Green Gone Detox Kit?
Whether you pick a 2, 5, or 10-day kit, you're guaranteed to get an effective detox experience with Green Gone Detox. After all, each set comes with the following:
✔ All-Natural Dietary Supplements
Our pharmacist-developed formulation features five ingredients that can help you get rid of THC quickly at 215-330% of the usual rate:
Green Gone supplements are perfect for vegans too. Our products come in environment-friendly plant-gel capsules.
✔ Five Medical-Grade Test Strips
Our best THC detox kit comes with five testing strips. These are 501(k) cleared and CLIA-waived, meaning numerous studies have been done to ensure that laypeople or non-professionals can use them safely.
Here's how to use them:
1. Open the pouch and get the strip.
2. Tear the paper labeled "single drug screen test."
3. Dip the strip in your urine sample with the narrow tip down for 10-15 seconds.
4. Remove the strip from the sample. Place it on a dry, clean, and leveled surface.
5. Wait for five minutes before reading your results. A red line should appear next to the Negative, Positive, or Invalid box.
Tip: Use the strip 12-18 hours after you've taken the last pills from your best THC detox kit.
In the event that you require more tests, you can always buy an additional pack of five or ten strips.
✔ Comprehensive Instructional Guide
Ease of useーthat's one of the things that makes Green Gone an effective detox kit. Each set comes with an instructional guide that's easy to read and understand.
And, in case you need further help with usage, you can always contact any of our expert detox advisers via phone or email.
Why Green Gone is the Best THC Detox Kit in the Market
Our supplements are just one aspect of the detox process. We make the whole experience faster and better with the help of these other features:
✔ Permanent Results
With Green Gone, you can eliminate all the THC in your system for goodーas long as you don't use cannabis again after detoxing!
✔ Made in an FDA-Approved, GMP-Certified US Facility
With Green Gone, you're in good hands. Our best THC detox kits are made in an FDA-approved, GMP-certified facility in the US. This means we use a system that adheres to the quality manufacturing standards set forth by the FDA.
✔ Fast, Free Shipping Available
We know how urgent it is to undergo effective detox. Depending on the stocks and your address, you can get a free next-day or 2-day delivery on your Green Gone kit.
USPS priority mail shipping is also available to all our buyers. With this option, you can receive your kit in 1-3 business days.
✔ 30-Day Money-Back Guarantee
Unhappy with the results? Because we believe our THC detox products are the best, we offer a 30-day money-back guarantee for our THC detox products. Just contact our customer service staff, mail the unused products, and we'll refund your money.
How to Detox Faster
Choosing and using a suitable kit is just one part of the detox process. If you want to expel the THC in your system right away, you need to make some lifestyle changes as well.
Stop using cannabis, alcohol, and other drugs. 
Drink lots of water and other detoxifying drinksーthey will help expel the THC in your body.
Eat 25-30 grams of fiber daily to hasten the removal of THC from the digestive system.
Limit your carbohydrate consumption to 50 grams a day. Any more than this, and you'll retain waterーas well as THC.
Eat a lot of greens. These are some of the best THC detox fares as they can help speed up your metabolism.
Consume mood-stabilizing foods such as peanuts, kale, and apple to minimize withdrawal-related mood swings.
Work out regularly for a more effective detox. Not only will this 'free' the THC trapped in your fat cells, but it will also promote the release of endorphins as well. These feel-good hormones may help combat mood swings or irritability that come with withdrawal.
The Takeaway
When choosing the best THC detox kit, always consider the frequency with which you use cannabis. 
If you use it sparingly, then the 2-day kit is perfect for you.
If you're a moderate user, then you're better off with the 5-day kit.
But if you dab or vape marijuana daily, then go for the 10-day kit.
No matter what kit you choose, Green Gone Detox can help you detox the natural and permanent way. Our vegan supplements can help eliminate the cannabis in your system quicker than the other products out there.
Buy a kit now to enjoy a natural yet effective THC detox experience.
---
---
← Older Post Newer Post →