THC Withdrawal & Detoxing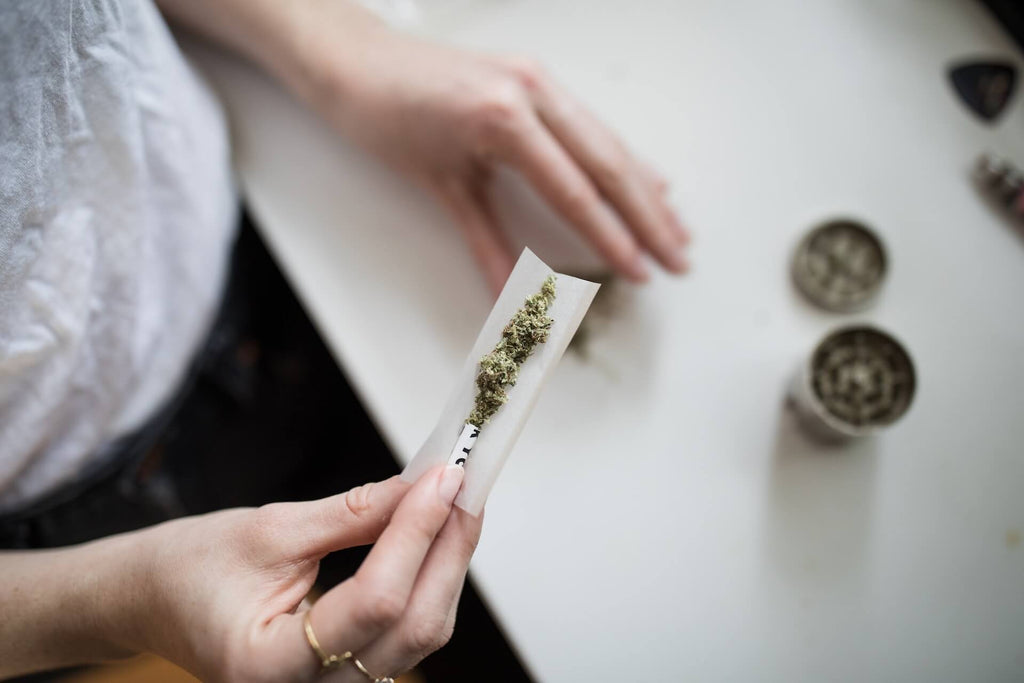 If you're interested in detoxing from marijuana, you might be worried about THC withdrawal and its effects on you. Like many other addictive substances, which include even everyday staples like coffee or sugar, long-term use of any substance can lead to extended withdrawal. With THC withdrawal, especially when it's being done after consistent THC use, you may have an increased risk of more intense THC withdrawal symptoms. As a chronic user, you may have to deal with various symptoms for a while before your system is truly free of cannabis.
According to the CDC, approximately 3 in 10 cannabis users may develop a substance use disorder, and recovery can only begin after detoxification. Detoxification can help your body heal from THC use and can help align your priorities, whether professional or personal. If you're worried about THC withdrawal and how that may manifest for you, we're here to help you find out what you may be in for.
Are you interested in detoxing? Whether it's just a tolerance break or a big life change, let Green Gone Detox guide you. Our detox products are well-known for being one of the most effective ways to detox from THC, and can help you start your THC detoxification journey at home right away.
Common THC Withdrawal Symptoms
Symptoms can vary from person to person, and how regularly you use THC or cannabis can also be a determining factor. A person who only smokes once or twice a week will only have mild symptoms when compared to someone who uses cannabis every day. Some of the most common psychological withdrawal symptoms you might experience include:
Mood Swings
Anxiety
Agitation
Depression
Irritability
Loss of focus
In addition to psychological THC withdrawal concerns, you also have to consider the physical aspect of withdrawal. You might expect to experience the following:
Stomach Pains
Headaches
Nausea
Appetite Loss
Insomnia
Fatigue
Restlessness
Many, if not all, THC users only report these symptoms during the initial stage of THC withdrawal, and symptoms can be easily managed with the right lifestyle and diet. You can expect symptoms to vanish after a month but should expect it to be a bit longer if you have been a regular THC user for a long time. You may also crave THC initially, but this can subside once you are a few days into your detoxification process.
If you notice THC withdrawal symptoms that aren't mentioned, it can be a good idea to consult a medical professional who can help put any concerns to rest. If you're interested in learning about how long it may take for you to detox completely from THC, try out our calculator to find out.
The First Month of THC Withdrawal
If you're committed to your goal of THC withdrawal, you may want to know what to expect. When you are only committed to doing it for a month, kickstarting your detoxification through our 10-day Green Gone kit may be the best choice for you. Many of those who start their detoxification journey are concerned about the initial THC withdrawal symptoms and when they will start experiencing them. Review this withdrawal timeline for a better understanding of the month after you quit using cannabis.
Timeline
Day 1: On the first day, you might not feel anything at all. Most people report slight irritability or anxiety, which can also be due to their normal lifestyles. 
Day 2-3: The most intense THC withdrawal symptoms can be felt within the initial days. You might crave THC, but if you're already on a detoxification plan, it can help manage symptoms better. Sweating and chills are also a possibility. Having a strong support system and mindset is crucial in this period to avoid the chances of a relapse. 
Day 4-14: For the next few weeks, your physical symptoms will slowly improve, but you may experience fluctuations in your mood with a possibility of mild depressive symptoms. 
Day 15+: Most of your symptoms should be gone by the time you enter your third week. For heavy cannabis users, it can be possible that THC withdrawal will take longer. Anxiety and depression can occur, and you might need the help of a detoxification kit to completely flush out the THC from your system effectively.
Should You Use a Detox Regimen
THC withdrawal is uncomfortable, and you want to be as safe as possible during this time. The best way to support your detox and get rid of symptoms more quickly is with a healthy diet, exercise, and an emotional support system. You can use a THC detox kit to help get the remnants of cannabis out of your body efficiently and effectively. Still, your body will be under some extra stress, so make sure that you have lots of water, plenty of healthy foods, and supportive people nearby.
You might feel like THC withdrawal symptoms are too much for you to handle based on what you're reading, but the truth is, it is much easier to detox from THC compared to other addictive substances. Your body simply has to adjust to not having THC, and the initial withdrawal symptoms arise from adjusting to that change.
If you want to make the detoxification process simple and minimize the chances of any major changes from THC withdrawal, getting a detoxification kit to help you can be ideal. It can be a daunting task to begin detoxifying, but once you get started, the end will quickly seem much nearer. Taking the help of support groups and therapy can also be ideal when you are hesitant about starting your detoxification journey.
Whether you're choosing to go for THC withdrawal for personal or professional reasons, taking accountability is important. Understanding how the symptoms can impact you and what you should plan for is necessary, so you don't get blind-sighted. At Green Gone Detox, we aim to make the detoxification process easy and efficient for you, and our kits with five key natural ingredients can help make it easier. Check out our products today to get started on THC detoxification.
---
---
← Older Post Newer Post →