Holiday Health: How to Stay Healthy for the Upcoming Holiday Season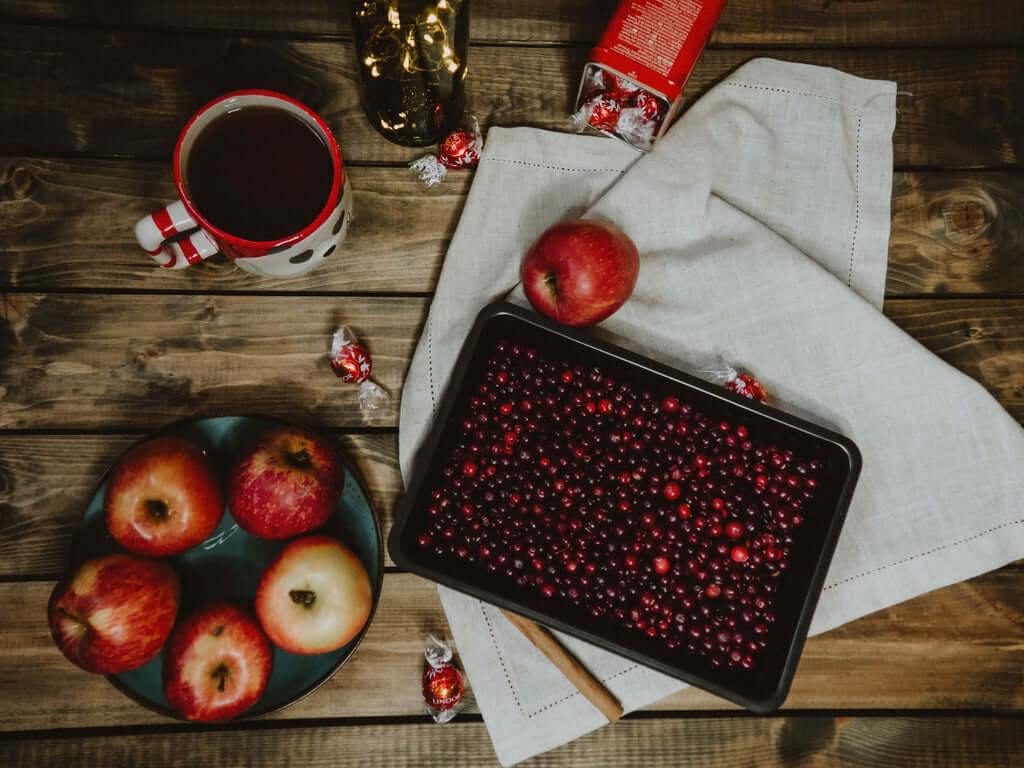 The holidays are just around the corner, and staying healthy when big family events are headed your way is tough. We get it, grandma made her famous ham, and mom put the cherry on top with her all-American apple pie (which just doesn't taste the same without ice cream). If you're like everybody else, you probably have a bit of a tough time staying on track during the holidays. Whether it's stress, overeating, or finding time for an actual workout, we know that the holidays aren't a great time for your body or mind.
Instead of succumbing to the drag and letting everything go, we have a few tips to help you keep up your holiday health. So read on here to learn more about how you can enjoy the holiday season without sacrificing your healthy habits.
1. Keep Up Your Eating Habits
How to eat healthy during the holidays is something that occupies everyone's mind. Most holidays are about that ultra-rich comfort food that just happens to be terrible for your waistline. Here are a few tips that can ensure your holiday health comes first.
Make Healthier Versions
If you're really worried about eating healthy during the holidays while enjoying the same food as everyone else, you can definitely explore the healthier versions of your favorite foods. With so many people focusing on health during the holidays, there are tons of blogs that can help you with recipes for mac n' cheese, apple pie, and Thanksgiving stuffing that cut down on the sugar, carbs, and fats.
Cut Down on the Portions
Some people think that the healthy version of holiday foods just doesn't cut it. We get it! In these cases, portion control can be a solution for you. Instead of eating the same amount you normally would, serve yourself a smaller size and supplement your meals with more veggies, nuts, and healthy foods. In this way, you've found out how to eat healthy during the holidays while still getting a chance to enjoy some of your favorite holiday foods.
Skip the Cake
Our final tip for holiday health is completely skipping out on dessert. There are so many more entrees and sides during holiday meals that you're probably already full. Instead of squeezing in another bite of pie or pudding, just skip the sugar and focus on the main meal.
2. Don't Skip the Workout
So you know how to eat healthy during the holidays, but how do you find time to keep up your workout regimen? Finding time to go to the gym and do a full workout when you need to host or entertain family can be a challenge. The answer? Instead of doing your regular routine, find ways to work out whenever it's convenient. You may not be able to do a full set of interval training at the gym, but you can find 10 minutes during your day to get a quick workout in at home.
Even better, you can get your family in on the holiday health train and invite everyone out for a walk after a big meal. A big part of the holidays is lying around and doing nothing, so you should have a bit of time to get everyone to bond as a family on a walk through the neighborhood.
3. Prep Your Mind
Whether you're hosting a ton of big events or you clash with your family when everyone gets together, making sure your mind is as healthy as your body during the holidays is crucial. You'll want to prepare yourself for stressful moments with some go-to coping skills to keep you on an even keel and ensure you can stay positive.
Some people like meditating or doing yoga in the morning as a holistic way to prepare for the day, but you can also use evidence-based techniques for in-the-moment coping to maintain your happy holiday health. TIPP skills are some of the best strategies you can use in stressful situations. These skills include:
Temperature: Splash your face with cold water or chew some ice to reduce your heart rate and slow your body down.
Intense Exercise: Do some jumping jacks or go for a quick run to take 10-15 minutes to reset your emotions.
Paced Breathing: Breathe in through your nose and out through your mouth for 1-2 minutes of abdominal breathing to control a physical stress response.
Progressive Muscle Relaxation: Take a moment to take inventory of tense muscles and actively work on releasing them by flexing them for five seconds and then relaxing.
4. Reset Post-Holiday
With the holiday season finally over, many people can take a long time to reintroduce all those healthy habits they put aside for several months. Don't let yourself drag it out. Take on your holiday health with a post-holiday reset that gets you back to feeling good right away.
You can do a cleanse to jumpstart your physical health and introduce some meditation and breathwork to focus on your mental health. Over time, you'll find it easier to reintroduce some of your most important health habits, like hydration, a healthy diet, and your regular exercise routine.
Are You Ready?
Don't let your worries over holiday health stress you out before people even start arriving. Let these tips help you prepare and reduce your anxiety as the holiday season approaches.
If you're looking to cut down on cannabis before the holidays, we have a solution for that too. Check out our detox calculator to find out how long it can take to flush that THC from your system and explore our detox products to help you get started.
---
---
← Older Post Newer Post →